Giving back to good causes
---
As we continue to grow, we want to give back to good causes – both local and national, domestic and across the globe. We are proud to be supporting each of the following charity partners with a regular monthly donation, as well as with fundraising activities throughout the year.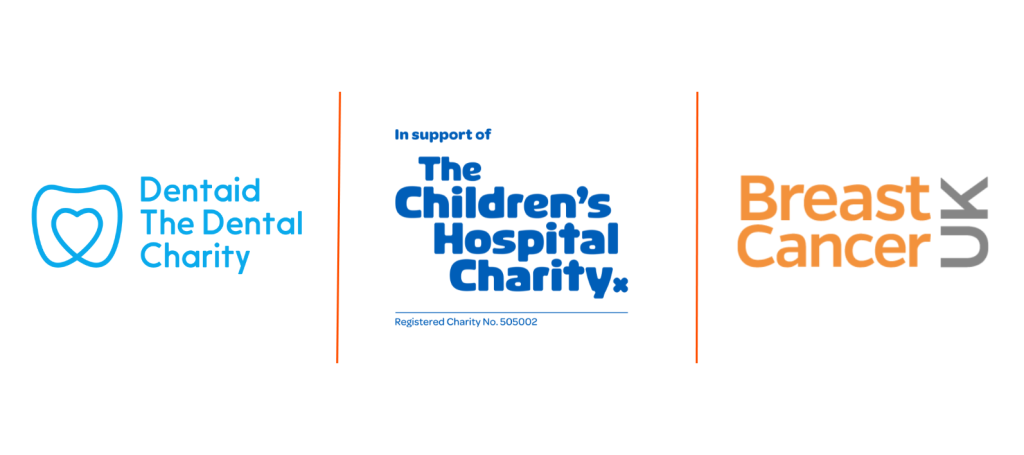 Dentaid The Dental Charity
Providing dental care and oral health advice for people experiencing homelessness and other under-served communities.
In the UK, Dentaid have mobile dental units to provide outreach dental clinics for people who struggle to access treatment.
Overseas, Dentaid supports dentists in Africa, Asia and South America helping them to provide care in poor and remote communities. They also provide overseas volunteering opportunities for UK dental practitioners, with roles currently available in Uganda, Malawi, Cambodia and Morocco.
Find out more: www.dentaid.org
---
The Children's Hospital Charity / Sheffield Children's Hospital
Helping to change children's lives every day by supporting pioneering ground-breaking medical treatment and creating a comfortable and engaging environment at Sheffield Children's Hospital.
The Children's Hospital Charity raises the vital funds needed to support the Children's Hospital through numerous sponsorship activities and events.
Sheffield Children's Hospital provides state-of-the-art facilities and has a worldwide reputation for the most amazing treatment – with children coming from all over the UK for treatment.
Find out more: www.tchc.org.uk & sheffieldchildrens.nhs.uk
---
Breast Cancer UK
Preventing breast cancer through education, scientific research, collaboration, and policy change.
Around 56,000 women and 390 men a year in the UK are diagnosed with breast cancer. At least 30% of these Breast Cancer cases could be prevented through lifestyle changes.
Breast Cancer UK is the only UK cancer charity that focuses on all aspects of breast cancer prevention, including diet, lifestyle and exposure to endocrine disrupting chemicals (EDCs) found in everyday products and the environment, allowing as many people as possible to make informed choices.
Find out more: breastcanceruk.org.uk