Ultra Safety Plus Twist Now In Stock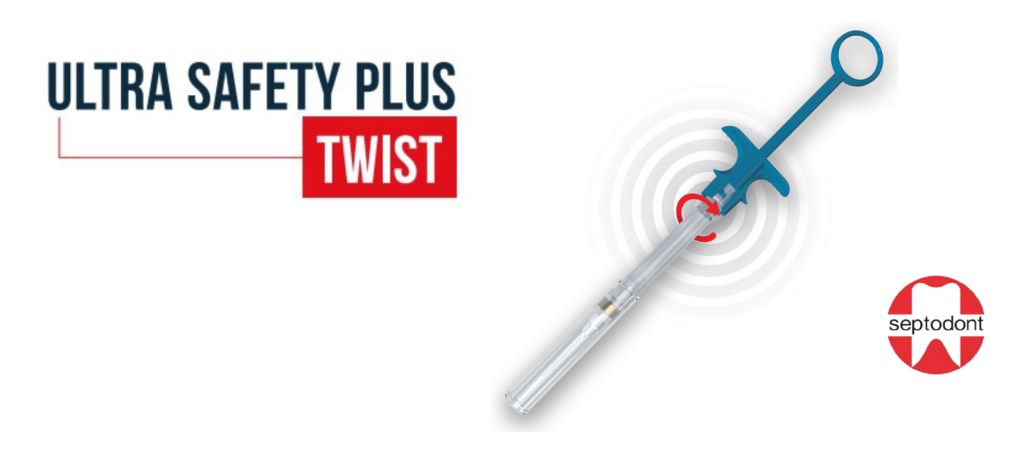 Twist and you're covered!
Ultra Safety Plus Twist from Septodont is the latest version of the disposable, aspirating syringe system. Complete with a pre-mounted needle and an easy, secure lock to prevent needle stick injuries.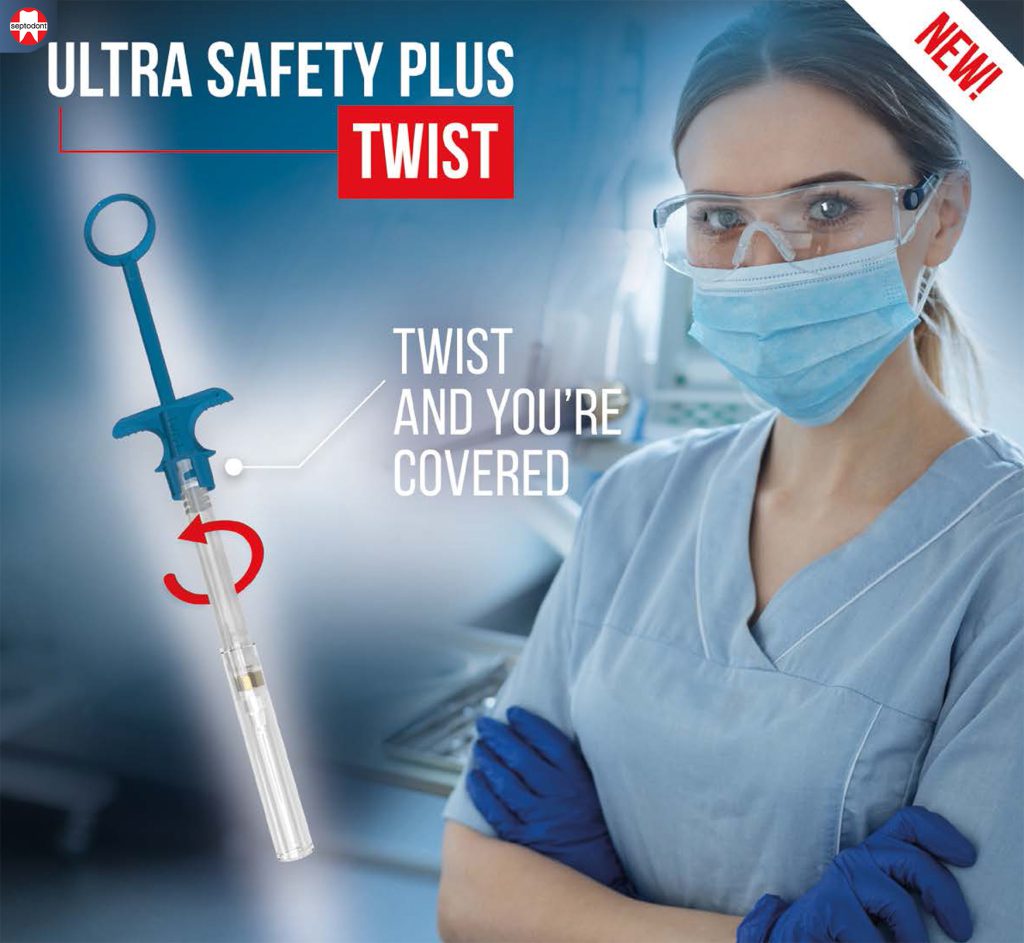 Features & benefits
Protection from needle stick injuries for you and your staff
In line with latest regulations
Easy and secure lock makes your device intuitive and safe
Available with either sterile WHITE single-use or sterilisable BLUE handles
Both passive and active aspiration for the security of the patient
Transparent barrel to allow visualisation of aspiration
Two different positions: Holding Position (reversible) and Locking Position (irreversible)
Bevel indicator facilitating the appropriate orientation of the bevel
Available now in the following options:
Also available
For more information visit the Septodont website.